Posted on
June 7th, 2010
by Jaimie Schock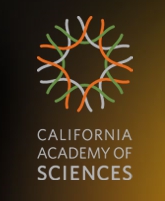 The California Academy of Sciences offers teacher workshops and class materials on different science subjects; hosts field trips and tours; and provides daily programs, lectures, special events, internships, and contests. The 155-year old museum in San Francisco has a living green roof, an aquarium, a planetarium, and an indoor rainforest.
This June, the Academy teams up with the San Francisco Botanical Garden Society to present a week-long workshop for K-5 teachers called "Science in the Park." Teachers can join the two organizations in Golden Gate Park to gain the tools, techniques, and confidence to explore the outside world with their students. June 14 – 18, 2010, 9:30 a.m. – 3:30 p.m.
Teachers can also download free lesson plans and activities or borrow science kits to use in the classroom. Available for preschool though grade 12, kits include lesson plans, games, specimens, books, DVDs, and more. Activities are designed to be fun and engaging while meeting California Science Content Standards.
Read more about California Academy of Sciences and other museums in this special feature article.
Filed under: For Teachers, K-12 Outreach Programs, Web Resources
Tags: Internet Resources, Museums, Outreach, Science museum, Teacher Workshops, Web Resources