Posted on
August 14th, 2011
by Jaimie Schock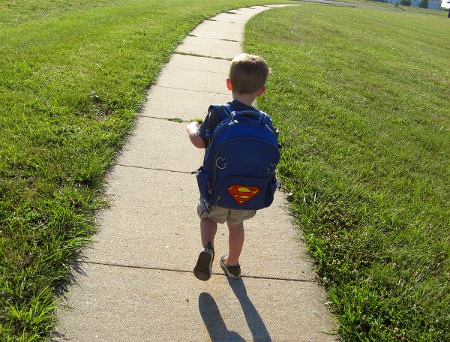 Image from Flickr Commons
Prowess in math may be connected to a sense of understanding numbers before formal mathematical education takes place, a new study published in the journal of Developmental Science suggests.
Very young children and peoples with no formal education still have a "number sense" regarding whether there are more or less (in amount) items without being taught counting. Psychology researchers at Johns Hopkins University found that individuals with better number sense tended to become better at math once basic education began. While previous studies of adolescents have connected number sense with mathematical ability, this is the first study to test children before they receive education.
Researchers measured the number sense of children, ages 3-5, by showing them a quick flash of dots on a computer screen and asking them which grouping had more dots. Since the flashes of blue and yellow dots were so quick, the children would not have time to count if that skill had already been learned. The children who gave the better estimates were also better at simple math questions posed to them by the researchers.
This research could help make the case for increased focus on developing number sense in young children, with the goal of improving overall math ability. Games or training programs, according to Melissa Libertus, a psychologist with the research group, could serve this purpose.
Filed under: K-12 Education News
Tags: Elementary Education, Math, Mathematics, Research, Research on Learning