Posted on
March 21st, 2013
by Mary Lord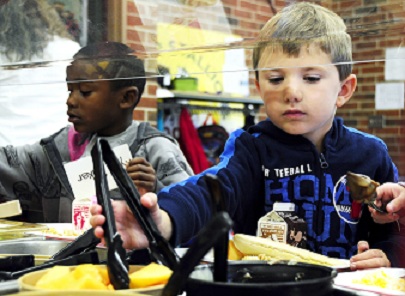 Is there something you use at school — in the classroom, on the field, in your science lab, on the playground, or anywhere on school grounds — that isn't designed as well as it could be?
Maybe the pencil sharpener is missing the point. Or that Bunsen burner has flamed out one too many times. Do the monkey bars drive you bananas? How about those long lunch lines in the cafeteria?
Engineers improve on the design of everyday items to make them safer, easier to use, or just plain better. To mark Engineers Week, Raytheon has launched a "Build It Better" contest that lets K-12 teachers and students play head engineer on a project – with cash awards for the best ideas.
Pick any aspect of your school life (big or small) and describe how it could be redesigned for a better school experience. Submit your entry – as a photo essay, video or detailed drawing – via the MathMovesU Facebook page.
Teachers and their students may submit multiple entries through April 19. First, second and third-place winners will receive $2,000, $1,000 and $500 classroom grants for their schools, respectively.
Raytheon also is seeking nominations for MathMovesU Math Hero Awards that recognize inspirational middle and high school math teachers and coaches for their dedication to improving math education.
MathMovesU will honor 32 math professionals with awards of $2,500 each, along with a matching grant of $2,500 to each of their schools. The deadline for nominations is May 15, 2013.
See the MathMovesU home page for more information on these programs.
Filed under: K-12 Outreach Programs
Tags: Competitions for Students, Contest, engineering contests, Internet Resources, Scholarships and Fellowships