Posted on
July 26th, 2010
by Jaimie Schock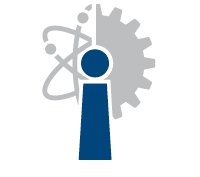 Dates: October 20-22, 2010
Location: Grand Hyatt, Washington, DC
Cost: Early registration: $350 (until  7/30); $425 Full registration.
Innovation Summit
Project Lead the Way hosts its first annual National Innovation Summit, to engage, inspire, and re-energize STEM education. The summit organizers aim to assemble innovative thinkers within and without STEM education to explore such topics as:
Tech Tools, Tech Skills: Working Together for Education
Creating Seamless Transitions: Teleporting Students to Success
The Power of Competitions: Placing the Spotlight on Relevance
Nano-izing K-12: The Role of Nanomedicine and Nanotechnology
Designed as a collaborative forum with panel discussions, breakout sessions, and interactive presentations, the Innovation Summit will serve as a platform to showcase the latest in STEM education with particular focus on assessment, student projects, award-winning schools, partnerships, and workforce development.
Registration is Now Open
Early registration: $350 (ends 7/30); $425 Standard registration. Please register online. Space is limited and early registration is encouraged.
Sponsorship
Sponsorships are still available. For more information, contact Debbie Mayer at dmayer@pltw.org or 202-457-4133.
Extend Your Stay
The National Innovation Summit is being held in Washington, DC, in conjunction with another inaugural event — the USA Science & Engineering Festival Expo, Oct. 10-24, 2010. Extend your stay and join PLTW and 500 hundred science and engineering organizations as they gather on the National Mall to celebrate science. Visit the PLTW exhibit between the engineering and life sciences wings next to event sponsor Lockheed Martin.
Filed under: For Teachers, K-12 Outreach Programs
Tags: Conference, Conferences and Meetings, Events, Project Lead the Way