Posted on
May 24th, 2010
by Jaimie Schock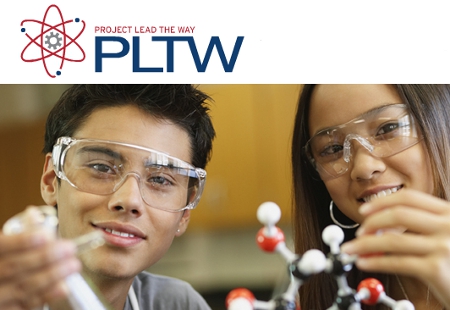 Project Lead the Way (PLTW), a national, highly-regarded engineering program for high schools, was recently given a status upgrade by a suburban Chicago school district. Henceforth, all PLTW courses within Oswego's two high schools will be given equal weight with Advanced Placement (AP) courses, reports the Aurora Beacon-News.
Oswego schools adopted the PLTW program six years ago, but the engineering courses only had the status of any other elective. But, current and former PLTW students told the school board that the classes they took, including trigonometry and calculus, were as rigorous as any AP or honors course. Indeed, the board was told, often the PLTW classes were more difficult. Some AP and honors students, they explained, avoided taking PLTW courses, out of fear of getting a B and bringing down their grade point average.
Other Illinois school districts, the paper says, are expected to follow Oswego's lead.
Filed under: K-12 Education News