Posted on
February 8th, 2010
by ASEE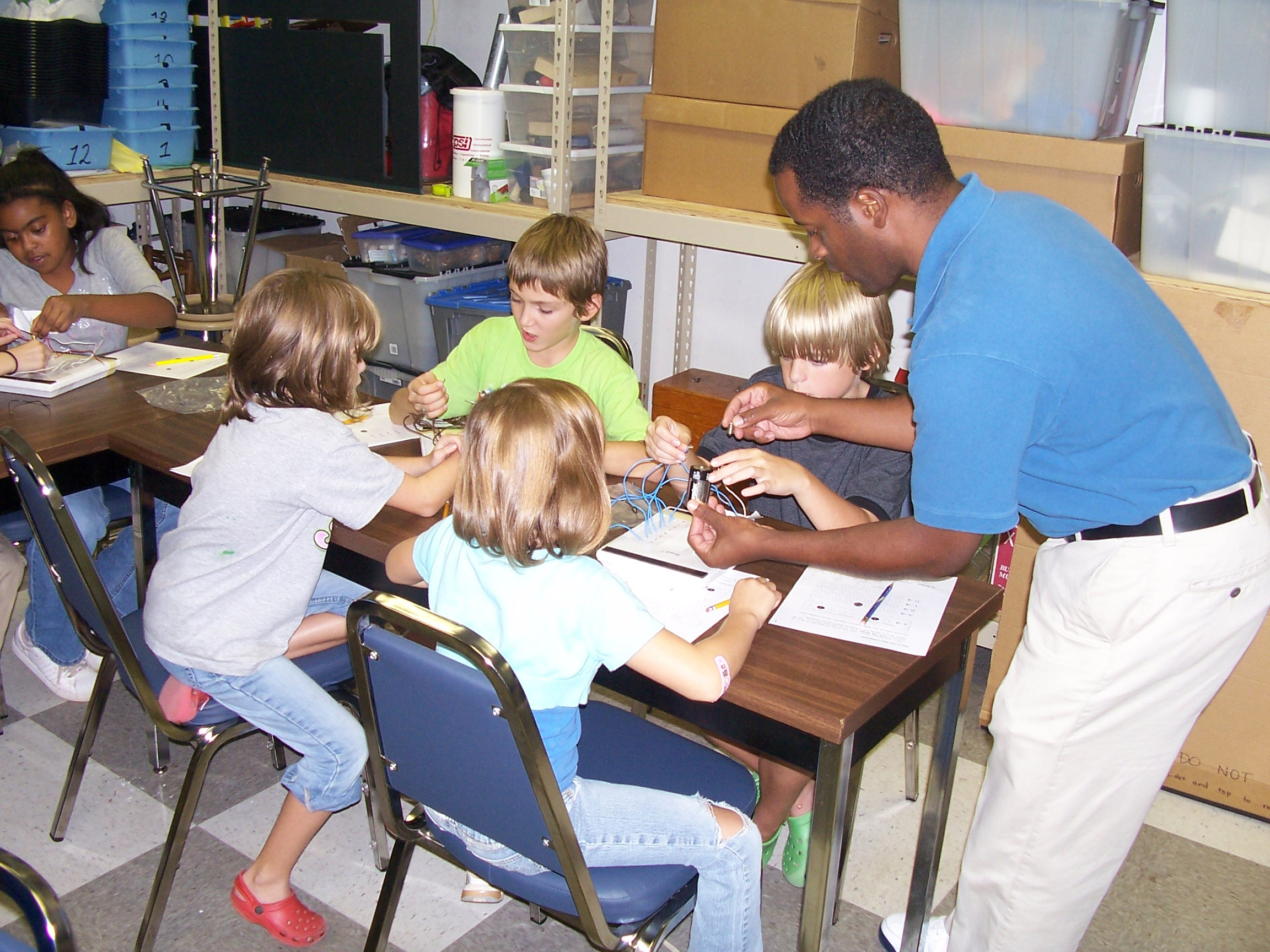 Level: Grades 3 through 6. Dates: Friday evenings, 6 – 9 p.m.; Feb 20; March 26; May 7. Location: Fernbank Science Center, 156 Heaton Park Dr., Atlanta, GA. Cost: $15.
The Fernbank Science Center in Atlanta, GA., offers Science Night Out,  evening programs with hands-on science activities for kids, staffed by Fernbank Science Center scientists and volunteers. The target audience is fun-loving, science-aware children from 3rd grade through 6th grade.
Winter/Spring 2010 Dates:
Feb 19:

Engineering Week/LEGO Mindstorm Robotics (all spaces filled)

March 26: SNO with GA Tech LINKS Alumni
May 7: Web Site Design

Dates,  Logistics, Cost
Each program occurs on a Friday evening from 6:00 p.m. to 9:00 p.m. Parents drop their children off at the registration tables at Fernbank Science Center's main entrance, 156 Heaton Park Drive, N.E., Atlanta, GA 30307 (click here for directions) Students are picked up promptly at 9:00 p.m. The charge for the program is $15 per child, plus $10 for each additional sibling. This small charge covers materials and supports Fernbank Science Center's Aerospace programming.
Registration
is by mail only and accepted 30 days prior to the program date. No registration will be accepted prior to 30 days before the program date. Confirmation of registration is sent by email only. Space is limited and fills rapidly, so please register early. If the session you register for is full, your check will be returned to you by mail. Download a Registration Form.
Mail registration form with payment to:
Registrar: Science Night Out; Fernbank Science Center
156 Heaton Park Drive N.E.
Atlanta Georgia 30307
You will receive an email from the registrar, Audrey Poole, upon completion of your registration.
Please print and complete a registration form (a separate one for each child, please). Include check payable to "Fernbank Science Center LINKS" in the amount of $15 per child, plus $10 for each additional sibling.
Fernbank Science Center, 156 Heaton Park Dr., Atlanta, GA 30307
Phone: 678-874-7102 Fax:678-874-7110
Filed under: Grades 6-8, Grades K-5, K-12 Outreach Programs
Tags: Aerospace, Engineering Week, Grades 3-6, Programs for Students, Science Center