Posted on
May 8th, 2011
by Mary Lord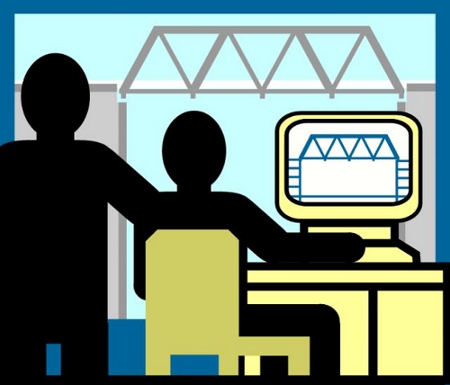 Chicago Public Schools will soon become the latest test lab for philanthropists hoping to improve  STEM education and raise student achievement.  According to the Chicago Tribune (5/3), English inventor James Dyson, creator of popular vacuum cleaners and hair dryers, is investing $500,000 to bring an after-school program focused on creative design, engineering and technology  to 20 schools starting this fall.
"We're underproducing engineers in the United States and in Britain," Dyson explained. "It seems to be, as nations become wealthy, they forget what made them wealthy." The program will begin in Chicago, site of Dyson's U.S. headquarters, but may ultimately become a model for other large, urban school districts. "The wonderful thing about design technology is that you make mistakes from which you can learn," said the entrepreneur, who produced more than 5,000 prototypes of his vacuum over several years. "It's not like other subjects, where you have to fill in the correct bubble on a test, where the answers are black and white. In engineering, as in life, you can make mistakes."
Other billionaire champions of education reform could tell Dyson something about learning from mistakes.  A first-of-its-kind computer analysis by iWatch News, the investigative journalism arm of the Washington-based Center for Public Integrity, found "dispiriting proof" that money alone can't fix struggling urban school systems. The analysis examined test scores and other performance data from 10 major school districts — including New York City and Oakland, Calif. — that have received $4.4. billion from the nation's top four education benefactors: Microsoft founder Bill Gates, computer magnate Michael Dell, developer Eli Broad, and the Walton family of Wal-Mart fame.  Collectively, the 10 school systems received almost one-fourth of the total funds the four philanthropists invested.
The billionaires have retooled rather than retreat. "It's so hard in this country to spread good practice," said Vicki Phillips, the director of K-12 education at the Bill & Melinda Gates Foundation. "What we learned is that the only things that spread well in school are kids' viruses." Gates has abandoned his $2 billion campaign focused largely on shrinking the overall size of high schools, which did little to increase student achievement. New initiatives aim at  encouraging effective teaching.
Filed under: K-12 Education News