Posted on
March 8th, 2012
by Jaimie Schock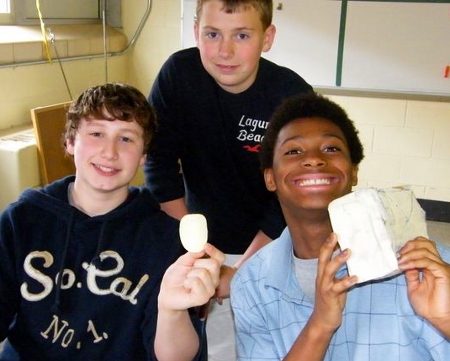 Entry Fee: Free
Level: All K-12
The Potato Chip Challenge from Wondergy is a nationwide K-12 engineering challenge that has students designing a package to protect a potato chip being sent through the mail. In order to win, the crunchy snack food must arrive at its destination intact and undamaged.
Single regular-type potato chips are mailed by any students, groups of students, home schoolers, etc. who create a potato chip package for mailing. A partner at another school (assigned by the website) receives the chips, and each student there scores their received chip based on standard criteria.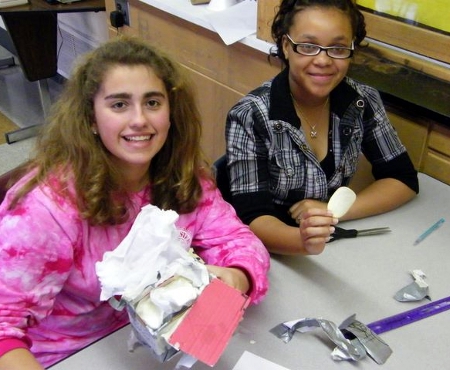 No substance may be applied to the chip, or the chip altered in any way. The chip must be recoverable and edible (though they won't be eaten) when received by the evaluating school. Students work individually or in small groups on the design, building and testing of this project. No pre-made packages can be used (such as a Pringles can or a pre-molded plastic container). All packages must be clearly labeled "Potato Chip Challenge" sent via the U.S. Postal Service – First Class Mail. Packages are limited in size to 3″ x 5″. The sending school MAY write only "Fragile" or "Handle With Care" on the package. It is the responsibility of individual teachers to assure that results are accurate, and that they are exchanged in a timely manner.
The 2011-12 contest will run this spring. Those interested in participating, can join a mailing list to be notified when registration opens. Students can register here.
Filed under: For Teachers, Grades 6-8, Grades 9-12, Grades K-5, K-12 Outreach Programs
Tags: Competition, Competitions for Students, Contest, Contests, Packaging Engineering, STEM competition