Posted on
November 28th, 2010
by ASEE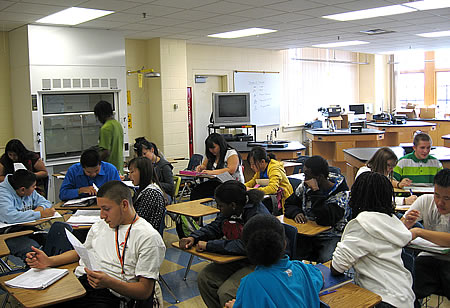 Educators who try to fix the achievement gap afflicting young black males by focusing on their shortcomings have it  backwards, argues Yvette Jackson, chief executive officer of the National Urban Alliance.
In a guest blog for the Washington Post, Jackson writes that because of an intense focus on accountability and use of standardized test scores to identify student weaknesses, "deficits" began to define far too many students — particularly African-American males.
"As a result, we began losing sight of these young boys' gifts and, as a consequence, stifled their talents." Jackson, former executive director of instruction and professional development for the New York City public schools, says there is "an army of educators in schools now who can help black males by doing for them what works for gifted students."
"Teachers and schools can create activities that identify, affirm and build on student strengths. This can be done through student surveys, honest conversations and teacher professional development." Giving students a way to participate in teachers' professional development would provide feedback for teachers and foster creative classroom activities.
"We must embrace a new approach to African-American males that focuses less on what they aren't doing and builds on what they can and want to do as the path to improving their academic performance."
Filed under: K-12 Education News
Tags: African-American Students, Education Policy, Minority Group Students