Posted on
November 8th, 2010
by ASEE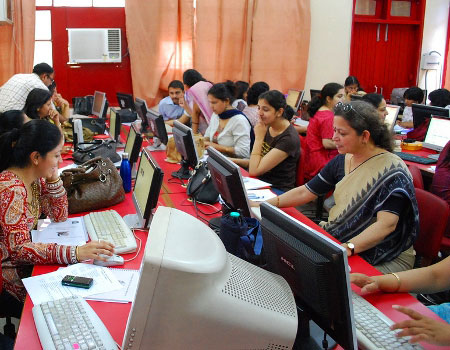 Once a week, 11-year-olds at Ashmount Primary School in North London settle in front of computers and put on headsets. A few minutes later, they're connected online to math teachers thousands of miles away in the Indian state of Punjab.
Ashmount is one of three British state schools in Britain that outsource part of their teaching to India through BrightSpark Education, a London-based company that claims to be filling students' and parents' need for extra help, the New York Times reports.
While criticized by Chris Keates, head of Britain largest teachers' union, as "wrong on so many levels," this kind of instruction has so far brought positive feedback from schools, parents, and pupils, who enjoy solving equations online. Rebecca Stacey, an assistant head teacher at Ashmount, says the school uses BrightSpark in addition to, not instead of, traditional math classes.
"Eleven-year-olds aren't always enthusiastic about math classes, so any way we can make it more fun for them is good," she says.
BrightSpark is charging $20 per session and pupil. Tutors are being paid about $11 an hour, more than double the minimum wage in Punjab.
Filed under: K-12 Education News
Tags: International K-12 Education, Math teachers, Mathematics, STEM education