Posted on
January 2nd, 2011
by ASEE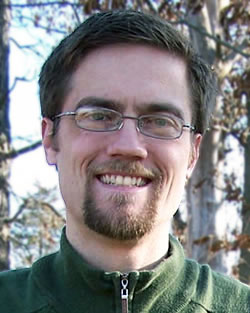 The winner of eGFI's "innovative teaching idea" contest is a former middle school science teacher who is now pursuing a Ph.D. in science education policy at the University of Wisconsin-Madison.
Kevin Anderson spent seven years teaching basic physics, chemistry, and astronomy to eighth graders at Columbia Middle School in Sunnyvale, Calif. This experience, along with his current studies, have persuaded him that middle school is a great level to get kids, especially those in under-represented groups, interested in STEM career fields. However, teachers need to prepare by developing a strong understanding of inquiry-based instruction and learning all they can about their students' social and cultural backgrounds, he suggests.
"Students should be engaged with real-world problem solving from day one," if they show engineering potential, Anderson says. They tend to get lost if they face difficult math and physics courses before ever getting to experience and tackle the world challenges engineers undertake every day. "These problems would have definitely sparked my interest as a student," he adds.
Making sure students "get their hands dirty," and build things, instead of just working through hypothetical problems, helps them better understand how engineering design and processes work. Engineering isn't just for the "best and brightest" STEM students. "There are many students who may struggle a bit with a traditional math or science curriculum, but have interests in building and tinkering and designing, etc.," Anderson says. "They should also be encouraged to consider engineering."
Anderson's graduate work probes middle school science teachers' beliefs about standards and testing policies and explores "how district-level philosophy and programming influence those beliefs." He says he hopes his dissertation will help to "inform the next set of standards and testing in science that is coming down the pipeline."
Check out Anderson's winning idea in this eGFI original class activity.
Filed under: Special Features
Tags: Contest, Science Teachers, Teachers