Posted on
December 24th, 2015
by Mary Lord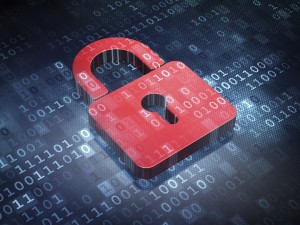 Without a doubt, the world has changed. Kids today have to worry about completely different things than the previous generation, with hackers attacking Internet-connected dolls, tablets, and desks.
As the world becomes more connected to those at ever-younger ages, it's more important than ever to teach kids responsible online use from an early age—and that includes early thinking on how to counteract people who would do harm.
The CyberPatriot Elementary School Cyber Education Initiative (ESCEI) is a set of three fun, interactive learning modules aimed at increasing  awareness of students in grades K-6  about online safety and cybersecurity principles. The program kit comes with curriculum on these topics to supplement the material presented in the interactive learning modules.
One of the interactive learning modules, Security Showdown, is recommended for K-3 students, and the other two, Clean_Up and DangerBots, are recommended for 4th-6th graders. Parents, guardians, teachers, and volunteers are all encouraged to request copies of the ESCEI materials and use the curriculum to introduce their K-6 students to online safety and cybersecurity.
The modules are free! Fill out this form to request them for your classroom.
Filed under: Grades K-5, Grades K-5, K-12 Outreach Programs, Lesson Plans, Special Features, Web Resources
Tags: Curriculum, Cybersecurity, DangerBots, interactive learning, Internet Resources, Internet safety, Lesson Plan, Web Resources