Posted on
January 15th, 2010
by ASEE
Date: Jan 23, 2010. 9:00-12:00 – Grades 1-3, 1:00-4:00 – Grades 4-6. Location: Tufts University CEEO on the Medford Campus. Cost: $50
Tufts University's Center for Engineering Education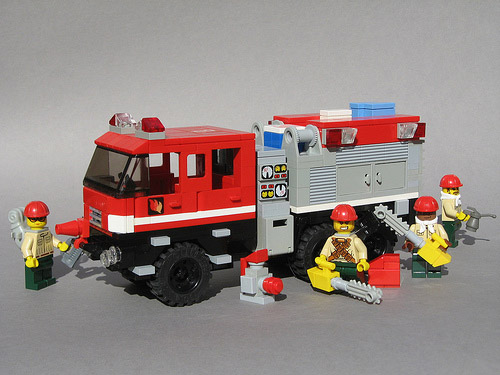 Olympic LEGOs
January 23, 2010
9:00 am -12:00 pm: Grades 1-3
1:00 am -4:00 pm : Grades 4-6
Students will work to design, build, and program LEGO robots to participate in the LEGO Winter Olympics. Students will work in pairs to design and program their robots. They will have access to various craft materials and the usual robotic LEGOs. Students will share their work during the last 20 minutes of each session. Families are invited to visit as they share.
Location: Tufts University Center for Engineering Education and Outreach
Cost: $50
Download registration form here.
Contact Elissa Milto (elissa.milto@tufts.edu) with questions
CEEO programs are designed to give students the chance to participate in individual and small-team design projects while fostering an understanding of the design process and related principles. Students  use LEGO bricks and accompanying icon-based software as they design, build, and program their robotic creations. Although the program is educational, we want the children to enjoy themselves and have fun. Instructors are a collection of CEEO staff with engineering, education, and child development backgrounds, and Tufts engineering students.
Tufts University Center for Engineering Education and Outreach,  474 Boston Ave., Curtis Hall – Basement, Medford, MA 02155
Filed under: Grades 6-8, Grades K-5, K-12 Outreach Programs
Tags: Grades 1-6, LEGOS, Robotics, Weekend programs