Posted on
March 13th, 2018
by Mary Lord
OK Go is a band that "likes to make stuff." Its wildly popular creations include tech-themed music videos that feature synchronized treadmill routines (Here it Goes Again), walls of rapid-fire printers ("Obsession"), and zero-gravity gymnastics ("Upside Down & Inside Out").
AnnMarie Thomas is an engineering educator and director of the Playful Learning Lab at the University of St. Thomas. She likes to make stuff, too. In fact, she's one of the founders of the Maker education movement whose accomplishments include a book (Making Makers: Kids, Tools, and the Future of Innovation), an arts-inspired method for teaching electric circuits using  play dough and LEDs (Squishy Circuits), and ability to soar through the air on the trapeze.
Put them together and the result is OK Go Sandbox, a video-rich repository of STEAM activities, lesson plans, and design challenges that put the fun in such fundamentals as simple machines while developing students' creativity.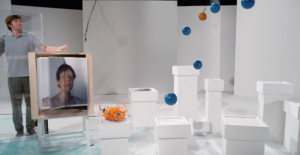 The online portal, which debuted at the National Science Teachers Association's national conference in Atlanta on March 15, provides classrooms with behind-the-scenes segments of OK Go productions coupled with teachers guide, worksheets, design challenges, and other resources. Among them: explaining simple machines using clips with the Rube Goldberg machine featured in the band's hit "This Too Shall Pass" and "The One Moment of Math" based on the calculations needed to precisely locate and time various paint-splattering devices in "The One Moment" video.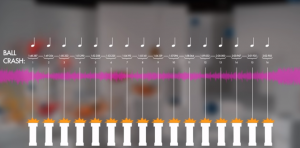 OK Go Sandbox also will offer opportunities for teachers and students to communicate directly with the band and their collaborators. Learn more at: https://okgosandbox.org/
Filed under: For Teachers, K-12 Outreach Programs, Special Features, Web Resources
Tags: AnnMarie Thomas, Curriculum, Engineering, Grades 6-8, Internet Resources, Lesson Plans, Mathematics, OK Go, OK Go Sandbox, Physics, Resources for Teachers, Rube Goldberg machine, simple machines, STEM education, STEM lessons, Teacher Resources, university of St. Thomas, Web Resources