Posted on
October 23rd, 2011
by Mary Lord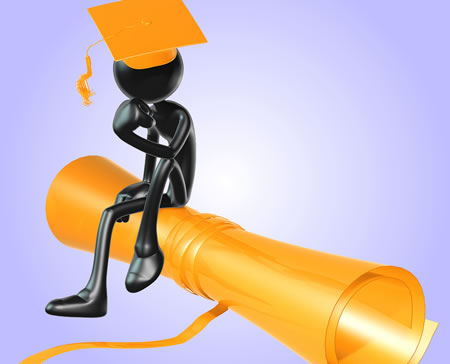 The importance of raising graduation rates is an article of faith in most states and school districts. But does earning a diploma certify students as college- and career-ready? Not by a long shot, the latest progress report by New York City's education department reveals.
The surveys, which included student performance on the SAT, Regents and other exams, found that three quarters of students who were high school freshmen in 2006 emerged ill-prepared for the academic rigors college, the New York Times reported (10/25). Moreover, fewer than half went on to postsecondary education. Of the 46 percent of graduates who did enroll in two- or four-year institutions , many needed remedial math and English.
The New York City Board of Education's report, which graded schools from A to F and included the percentage of students who earned passing scores Advanced Placement, International Baccalaureate, and SAT exams, comes as states and school districts are starting to implement the Common Core State Standards. Those new literacy and mathematics standards stress college- and career-ready competencies that are benchmarked against international standards. The apparent mismatch between high graduation rates and low college success in New York City is bound to raise questions about the quality of education schools are delivering as well as what factors contribute to a graduate's success.
Meanwhile, the Daily Oregonian (10/21) reports that nearly 10,800 Oregonians have qualified for the national career readiness certificate launched by Governor John Kitzhaber. Individuals must complete up to four hours of testing and assessments in applied math, reading, and locating information. So far, 378 businesses have joined the list of employers who prefer to recruit applicants with the certification.
Filed under: K-12 Education News
Tags: career readiness, college readiness, Education Policy, grading schools, graduation rates, New York City public schools, remediation, school report cards