Posted on
July 17th, 2011
by Mary Lord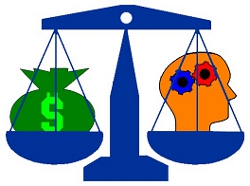 New York City will eliminate a performance-bonus program for teachers and principals in light of new research showing that the program did not improve student achievement or teachers' morale. "We did not find improvements in student achievement at any of the grade levels," the report's lead researcher, Julie A. Marsh, told the New York Times (7/17). "A lot of the principals and teachers saw the bonuses as a recognition and reward, as icing on the cake. But it's not necessarily something that motivated them to change."
The program, which was suspended in January amid growing budget concerns, after distributing $56 million to teachers and staff in bonus pay over the past three years.
The RAND researchers' report adds to a growing body of evidence nationally that pay-for-performance or merit pay for teachers that consist only of financial incentives have no effect on student achievement. Even so, federal education policy favors the concept; spending on performance-based pay for teachers grew to $439 million nationally last year from $99 million in 2006, the study said.
The New York City bonus program operated on a schoolwide basis, not at the individual-teacher level, as a result of an agreement between Education Department and the teachers' union. Schools qualified for bonuses if they exceeded statistical targets based on their performance on the school report cards. Each school that won created a committee of teachers and administrators to determine how to distribute the money.
The study found that most schools decided to distribute the bonuses equally to all staff members, amounting to about $3,000 per teacher. Even at schools where the committee rewarded some teachers more than others, however, researchers found no effect on student performance.
Filed under: K-12 Education News
Tags: bonus pay, Education Policy, pay for performance, Public Policy, Teachers