Posted on
August 31st, 2009
by axb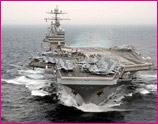 This scholarship program is intended to support promising high school seniors who intend to pursue a career in an engineering-related field and who live in communities where Electronic Systems is a major presence.
High-technology companies across the nation, like Northrop Grumman, continue to face a critical shortage of specialized engineering personnel we need for our businesses. Through this scholarship effort, we hope to motivate some of the brightest and best students — with a background and interest in math and science — to consider the engineering professions.
Individual scholarships of $10,000 are being awarded by Northrop Grumman to a qualified graduating high school senior in:
Maryland's 23 counties and in the city of Baltimore
(one scholarship in each county; one in Baltimore City)
Two scholarships in the following locations:
Callifornia – Antelope, Conejo and San Fernando Valley
California – San Gabriel Valley
Connecticut – Fairfield and New Haven County
Florida – Orange and Seminole County
Illinois – Arlington Heights, Palatine and Rolling Meadows Residents
New York – Erie and Niagara County
Ohio – Butler and Hamilton County
Utah – Davis, Salt Lake, Utah and Weber County
Virginia – Albemarle County
Candidates must plan to attend an accredited college or university as a full-time student in an approved engineering program. The funds can be used for tuition, books, lodging and meals.
Website: http://www.es.northropgrumman.com/community/engscholars/index.html
Filed under: Grades 9-12, K-12 Outreach Programs