Posted on
December 21st, 2009
by ASEE
In today's world, technology rules — and increasingly in the classroom, too. THE Journal predicts three K-12 technology trends for 2010: First, e-books will begin to "gain traction." But don't expect an explosion of e-textbooks until they can better accommodate color and animation. Second, netbooks will surge in popularity in classrooms as prices drop to between $200 and $300. In schools where many kids can't afford their own laptops, netbooks help "bridge the technology divide." And third, thanks to federal economic stimulus funds, a growing number of schools will install interactive whiteboards.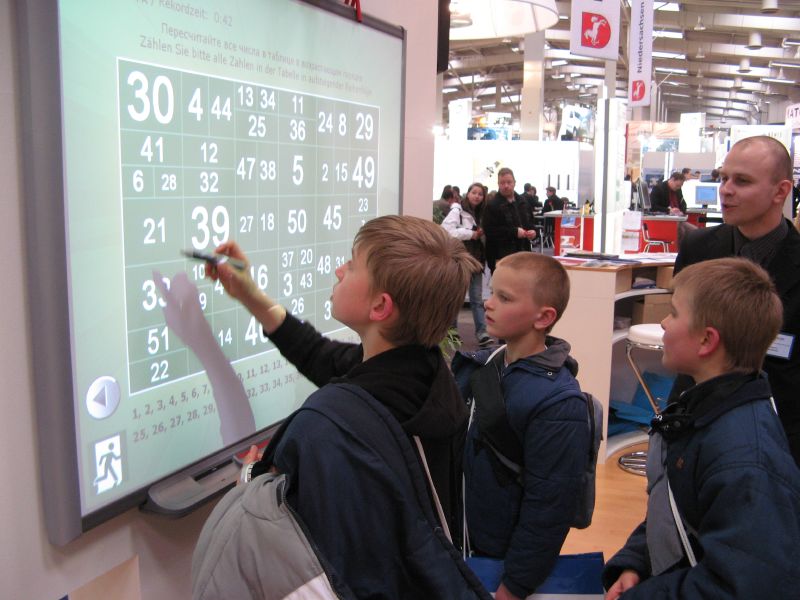 Image from Wikimedia Commons
Meanwhile, teachers are increasingly using video games to teach students science, according to Reuters, the news service. Educators are partnering with game developers and scientists to create interactive classroom games. Computer games are now a nearly universal form of play among kids.
NPD Group says 55.7 million, or 82 percent, of children ages 2-17 are gamers. Schoolroom titles include Immunity Attack and Discover Babylon. The former requires students to save a patient from a bacterial infection — a course of play that teaches them cellular biology and molecular science. Developer ARP/Virtual Heroes debuts in January a free prototype: Moon Base Alpha, a precursor to its upcoming online game, Astronaut: Moon, Mars and Beyond, which uses content from NASA engineers. Several recent studies on classroom video games, including one from MIT, are generally positive, eSchoolNews reports. The overarching view is that, when used appropriately, video games can be a wonderful teaching tool. But MIT's researchers also warn that designing useful games is akin to coming up with foods that are both "yummy and tasty." In other words, it ain't easy.
Filed under: K-12 Education News