Posted on
January 23rd, 2011
by ASEE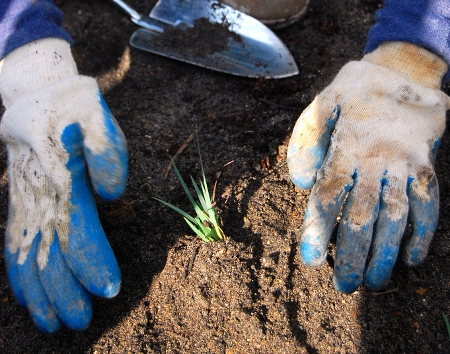 For an embattled former New York public school teacher and six young African-American men, a wrecked grocery store in New Orleans' Lower Ninth Ward has become a place of second chances, according to the New York Times.
Nat Turner, 39, a former history teacher at the Beacon School in Manhattan, who arrived here two years ago, is the founder of Our School at Blair Grocery, a fledgling educational venture and commercial urban farm. It occupies the former grocery store and two empty lots. The enterprise is an unusual hybrid of G.E.D. training and a farm academy. With its emphasis on experiential learning, the school is also a clear rejection of the test-heavy emphasis of No Child Left Behind.
Turner resigned his New York position in August 2008. At the time, the City Department of Education was investigating an independent spring-break field trip he took with students to Cuba. Though parents had approved the trip, it was not sanctioned by the Beacon administration.
His school has six students, all of them young men from the area who had left or dropped out of their public high schools. With the support of volunteers, interns, visiting students and 17 local youths in an after-school program — as well as a staff of seven from as far away as Berkeley, Calif. — the students grow $2,500 worth of vegetables weekly. They sell the produce at a Sunday farmers' market on site and at two dozen high-end restaurants in the New Orleans area.
The project is a test as to whether agriculture can be an effective tool of self-empowerment for black youths.
Filed under: K-12 Education News
Tags: Agricultural, Community Awareness, Community Service, Gardening, Green, Minority Group Students