Posted on
December 3rd, 2009
by ASEE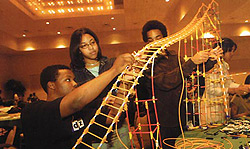 The National Society of Black Engineers Pre-College Initiative (PCI) Program is designed to stimulate interest in science, technology, engineering, and mathematics (STEM) fields and to encourage students in grades K–12 to attend college and pursue technical degrees.  PCI  provides activities to help students discover firsthand how engineering and technology relate to the world around them and discover the excitement of academic excellence, leadership, technical development and teamwork. The NSBE Jr. membership is $5.00 annually, and students may join individually if no charter exists at their school.
For teachers, the website offers a resource page with links to activities, competitions, college prep lessons, and a tool kit for developing and evaluating a successful mentoring program.
Membership benefits include: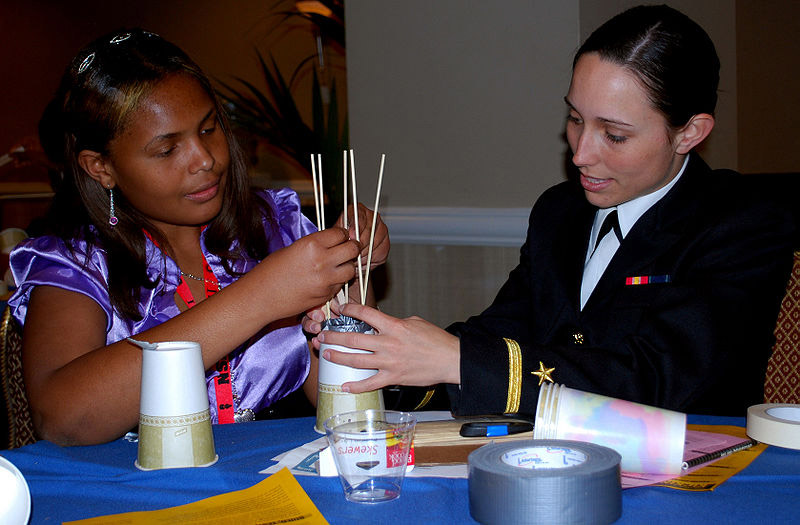 • College Admissions Preparation – materials to help for the PSAT, SAT, and ACT, and college application information, such as how to get into college, financial aid information, etc.
• Sponsored technical competitions such as: Try-Math-A-Lon, PCI Science Fair, and Engineering Design Competition
• Scholarships and Awards for NSBE Jr. members in middle and high school who have excelled academically and expressed an interest in pursuing a career in engineering and related fields. Check the website listing for other scholarships, as well.
• NSBE Bridge Subscription – NSBE's Pre-College magazine
• Conference Discounts – NSBE Jr. Students are encouraged to attend regional conferences and the National Convention, where programs are designed especially for PCI students.
• Leadership, Academic, and Technical Development
• Opportunity to meet other NSBE Jr. members from around the world
• Access to free Microsoft Software
Filed under: Grades 6-8, Grades 9-12, Grades K-5, K-12 Outreach Programs, Web Resources
Tags: African-American Students, Competitions for Students, Curriculum, Pre-College Engineering Society, Scholarships and Fellowships, Student Conference