Posted on
October 12th, 2012
by Jaimie Schock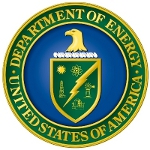 When: April 25 – 29, 2013
Where: Washington, D.C.
Level: Middle and High School
The U.S. Department of Energy (DOE) National Science Bowl is a nationwide academic competition that tests students' knowledge in all areas of science. High school and middle school students are quizzed in a fast paced question-and-answer format similar to Jeopardy. Competing teams from diverse backgrounds are comprised of four students, one alternate, and a teacher who serves as an advisor and coach.
A featured event at the National Finals for middle school students, the Model Car Challenge invites students to design, build, and race model cars. This competition tests the creative engineering skills of many of the brightest math and science students in the nation as they gain hands-on experience in the automotive design process and with electric battery technology.
DOE launched its National Science Bowl competition in 1991 to encourage high school students to excel in science and math and to pursue careers in those fields. The National Science Bowl's high school competition now involves more than 13,000 students. DOE introduced the National Science Bowl's competition for middle school students in 2002. It now involves more than 5,000 students. The National Science Bowl is the only science competition in the United States sponsored by a federal agency.
Team registrations are now open.
Filed under: For Teachers, Grades 6-8, Grades 9-12, K-12 Outreach Programs
Tags: Competition, Competitions for Students, Competitions for Teachers, Contest, Contests, Department of Energy, Science Contest, STEM competition, U.S. Department of Energy