Posted on
February 21st, 2016
by Mary Lord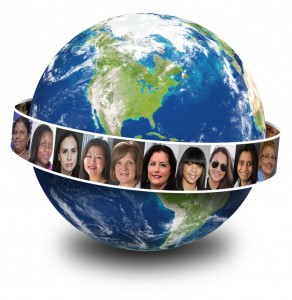 Spend a day introducing a girl to engineering. Coach or mentor a Future City team. Make slime and other cool stuff.
DiscoverE's 65th annual Engineers Week is Feb. 21 – 27, 2016 and there are plenty of local events and hands-on activities – including Discover Engineering Family Fun Day at the National Building Museum in Washington, D.C., Feb. 27 – to raise awareness of what engineers do and how their work makes the world a healthier, safer place. Want to participate but don't know how to start? Self-guided tutorials with PowerPoint slides and frequently asked questions help educators and volunteers lead kids through a successful engineering experience.
New this year: Global Day on Feb 24 brings together the international community to give students around the world a chance to experience engineering.
The week-long celebration is part of a broader effort to connect engineers and schools. Volunteers have coached  Future City teams, mentored students, and spoken at career days.
Looking for a way to make engineering come to life in your classroom? DiscoverE has a searchable library of free engineering and technology videos, hands-on activities, and other resources. Also check out ideas – and a free toolkit – for introducing engineering on Girl Day, which takes place Feb. 25, 2016.
Other sources for eWeek activities include the American Association for the Advancement of Science and Engineering is Elementary, the Museum of Science, Boston's program. Download a poster showing the EiE Engineering Design Process, or try such fun, hands-on engineering activities as "Guess the Technology," "Technology Tag," "Tower Power," and "Wind-Powered Vehicles." There's also an app that let's you load EiE's "Technology Flashcards" on your iPhone.
Filed under: K-12 Outreach Programs, Special Features
Tags: DiscoverE Engineers Week 2016, Events, Internet Resources, Outreach, Programs for Girls, STEM careers, STEM education, Web Resources