Posted on
June 25th, 2015
by Mary Lord
[youtube]http://www.youtube.com/watch?v=FLkDSvyU18w[/youtube]
How do you study an animal that can't sit still? Or prove a place is special? Or explore an environment so extreme you can't visit?
National Geographic Education's Engineering Exploration Challenge (NGX) is back! Children 6 to 18 from around the world follow the engineering design process to develop, build, and test robots to solve up to three big challenges that explorers often face in the field. Individuals or groups can submit solutions, and they must involve collecting information about the immediate environment and using that information to decide an action to take, the way a robot might.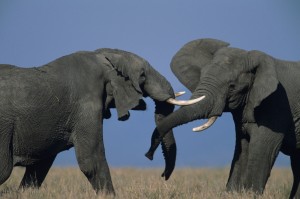 Promising designs will be considered for use in a Google Hangout or for publication in National Geographic book, ​Everything Robotics​. Everyone who submits a design solution will receive a certificate of accomplishment and a free movie ticket to the new National Geographic film, ​ROBOTS 3D ​(while supplies last).
Submit designs to National Geographic by midnight, EST on August 1, 2015.  See FAQs for details.
Filed under: Competitions and Contests, Grades 6-8, Grades 9-12, Grades K-5, K-12 Outreach Programs, Web Resources
Tags: Competitions for Students, Contest, Design, Engineering Exploration Challenge, National Geographic, Robotics