Posted on
April 5th, 2010
by Jaimie Schock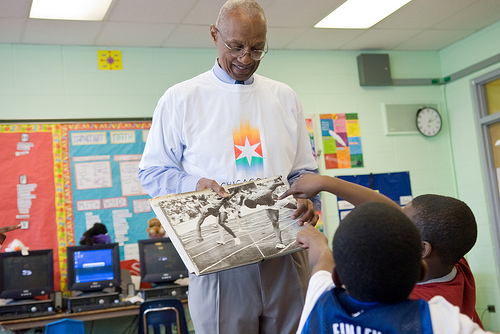 A healthy majority of teachers — around 60 percent — describe themselves as satisfied with their careers, according to a recent study released by MetLife, Teacher magazine reports. That's down, however, a couple of points from last year. Teachers who most enjoy their work were more likely to have higher expectations of their students than other teachers, to see student achievement as the shared responsibility of a school's teaching staff, and to work in schools where collaboration is stressed, the survey of 1,003 public-school teachers and 500 principals found.
Only 17 percent of respondents said they were very or fairly likely to exit the profession within the next five years. Four years ago, 26 percent indicated they were keen to do something else. But, the study's authors say the change may have less to do with improved job satisfaction than the country's ongoing economic woes, according to Teacher.
The study also found that the profession is becoming more flexible and that around a third of teachers say they previously worked in a different field. Moreover, half of the teachers and principals said they had teachers in their school who taught only part-time while also holding down other duties in their school or district. Such hybrid roles, the magazine says, are fairly popular with teachers; around 40 percent say they would like to combine teaching with other duties. Finally, another indication that most teachers enjoy what they do: 75 percent said that after they retire they would like to continue within education in some capacity, perhaps as mentors, administrators, or tutors.
Filed under: K-12 Education News