Posted on
August 2nd, 2010
by Jaimie Schock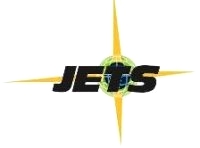 The Junior Engineering Technical Society (JETS) is a national non-profit education organization dedicated to promoting engineering and helping students discover their potential for the profession. To generate future engineering talent, JETS engages students in a variety of educational programs that increase awareness of what engineers do and show how math and science are used to make tangible differences in the world.
Foundations for student impact are built upon providing career resources and experiences not often found in traditional learning environments; opening students' minds to their own career possibilities by removing social barriers and negative attitudes about engineering; and addressing major industry needs for a qualified, STEM-literate workforce.
Some opportunities available through JETS include their TEAMS competitions for students, an annual competition giving students in grades 9-12 the opportunity to discover engineering and how they can make a difference in the world; their NEDC design competitions for students; their UNITE Program, which involves summer classes that introduce students to an academic experience  closely paralleling that of a first-year student in a university engineering program; and their Next Generation Scholarship Fund. Online materials and tools for both students and teachers can also be found here, on their EXPLORE page, here, where class activities and other materials are uploaded, and here, on their PathAssess page, which is an online tool that gives students in grades 6-12 an inside look as to how their interests and skills can align with a career in engineering.
Filed under: For Teachers, Grades 6-8, Grades 9-12, K-12 Outreach Programs, Web Resources
Tags: Engineering outreach, Organizations, Outreach, Outreach for Schools, Pre-College Engineering Society