Posted on
January 9th, 2011
by ASEE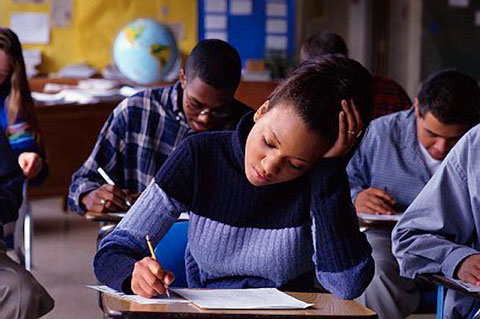 For students hoping to get accepted at higher-end colleges, taking a few Advanced Placement courses — accelerated high school classes that count for college credit depending on how students score on a standardized test — is no longer a nice add-on to college resumes. It's the norm.
Nationally, the Advanced Placement program has grown exponentially since it was introduced in the 1950s, the Patriot-News in Harrisburg, Pa. reports. The number of U.S. students taking AP exams jumped about 50 percent in the last five years, from 1.2 million to 1.8 million, according to the College Board, the agency that oversees AP programs and other standardized testing such as the SATs.
On average, students have access to eight or nine of the 34 AP courses offered by the College Board. They range from calculus to art history.
About half of college-bound students take an AP course, said Trevor Packer of the College Board.
"It is very much the norm for students going to selective or highly selective institutions to have taken at least one college-level course," Packer said.
But can there be too much?
Parents expressed concern at a November Cumberland Valley School Board meeting that the district's encouragement of AP courses even for freshmen could be stressful for students. The district was looking to cut an honors freshman social studies course so students would be more inclined to take the AP equivalent. There would be an advanced course beyond the college prep track, but it wouldn't have an honors weight.
Administrators responded to parents' worries at the meeting by saying that if students are motivated to take the honors course, why not take it a step further with AP?
"The demand of an AP class is similar to a 100-level college class," said parent Nancy McKinley of Hampden Township. "Developmentally, ninth- and 10th-graders are in a very different place, and it can be very stressful for them."
Kim Clements, a guidance counselor at Cumberland Valley, said most AP courses are offered in the junior and senior years. It's important for students to balance their schedules to be rigorous while keeping in mind that college-level courses come with a college-level workload, she said.
"You also don't want a student to be a basket case of nerves because they've overdone it," Clements said. The increase in AP programs has brought with it an increase in students overloading and having stress-related issues.
Filed under: K-12 Education News
Tags: Honors Students, Research, Research on Learning, Testing