Posted on
January 8th, 2016
by Mary Lord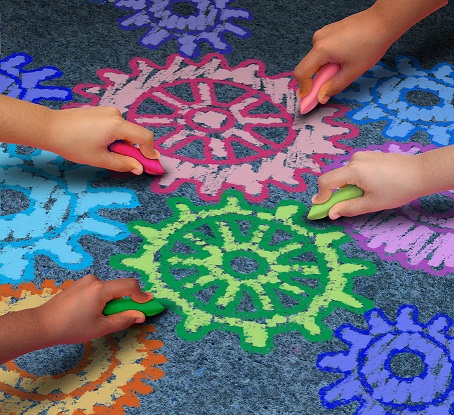 Mission to Mars, CubeSats, and Polymers for the Planet are among the hands-on engineering units developed by 4th to 8th grade science teachers in a unique partnership between the Boeing Company and the Teaching Channel.
The recently released curricula are part of a collection of K-12 education resources under development to celebrate Boeing's 100th anniversary,
Each two-week unit integrates design thinking and problem-based learning into the science curriculum and align with the Next Generation Science Standards now adapted in roughly a third of states.
Teachers and engineers in the project received training from learning scientists at the University of Washington's Institute for Science and Math Education, led by researcher Philip Bell. His team also created a template to support the development of curricula aligned to academic standards and research on science learning and teaching.
The 10 Puget Sound and Houston teachers who authored the units also taught them. This year, a panel of science educators will review the content to suggest improvements, particularly in relation to the NGSS EQuIP's Rubric for Science.
Companion videos produced by Teaching Channel showcase one lesson from each of six units, such as using models and blue prints to engineer an egg-drop challenge written by a Houston 5th grade science teacher. The videos are meant to demonstrate how educators shifted their practice to integrate engineering practice and habits of mind in their classrooms.
Filed under: Class Activities, For Teachers, Grades 6-8, Grades 6-8, Grades K-5, Grades K-5, K-12 Outreach Programs, Special Features, Web Resources
Tags: Boeing, Class Activities, Curriculum, Design, Grades 6-8, Grades K-5, integrated STEM, Internet Resources, Lesson Plans, Resources for Teachers, STEM education, STEM teacher professional development, TeachingChannel, Web Resources