Posted on
September 25th, 2011
by Jaimie Schock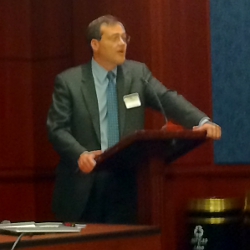 In a Sept. 12 Capitol Hill bid for increased federal funding, a panel of representatives from industry and non-profits mapped out their goals for the future of afterschool, informal education in the U.S. Among them, an enthusiastic Fernando Laguarda, V.P. of External Affairs at Time Warner Cable, explained the company's programs and efforts, while also outlining the daunting tasks that lie ahead in a time of increasing budget constraints.
Laguarda summarized Time Warner's Change the Equation and Connect a Million Minds projects, part of a $100 million commitment with a robust array of initiatives. The pot, which employs the company's "entire portfolio of assets," has been put to work in the last two years providing materials, learning space, web tools, and mentors to 400,000 students thus far. "This is a great opportunity for us as a company," Laguarda explained, saying that employees are encouraged to mentor children in STEM.
"The private sector has a tremendous opportunity and responsibility to step up," he said. But, the exec cautioned that it would take a cooperative approach to gain ground in informal learning. "Nobody can do it alone." While other panelists such as Connie Chow, Executive Director of the Massachusetts-based Science Club for Girls, and Bronwyn Bevan, Director of the Center for Informal Learning and Schools at San Francisco's Exploratorium, provided insights into their organizations' contributions, one common point echoed consistently: a lack of money will prove to be their toughest barrier.
Filed under: K-12 Education News
Tags: After School, Corporations, Education Policy, Informal Learning, Public Policy