Search Results
6 results for: shipwreck

Posted on

June 7th, 2010

by ASEE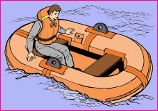 Do your students have what it takes to survive and be rescued? In this activity from Boston's Museum of Science, student teams practice the design skills of engineers as they create survival tools from a crate of supplied materials. They learn about teamwork, brainstorming, innovation, and creative material reuse in attempting to create a protective shelter, a method for gathering food, and a signal for help. The teams test their designs for feasibility before having a design review with the rest of the class.
Filed under: Class Activities, Grades 6-8, Grades K-5 | 2 Comments »
Posted on
September 27th, 2017
by Mary Lord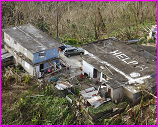 Hurricanes, earthquakes, and other destructive events offer timely "teachable moments" about the role of engineers in improving weather forecasts and reducing the toll from natural disasters. eGFI Teachers's collection of activities, feature articles, and other resources can help you integrate engineering into your classes – and inspire the next generation of "crisis" engineers.
Filed under: Class Activities, Grades 6-8, Grades 6-8, Grades 9-12, Grades 9-12, Grades K-5, Grades K-5, Lesson Plans, Special Features | No Comments »
Tags: Army Corps of Engineers, build, building, Class Activities, data, Disaster relief, drought, Engineering, Environmental Engineering, erosion, forces, hurricane, Hurricane Maria, measure, Mining, motion, National Guard, natural disasters, Physics, rescue, storm, Structural Engineering, Teacher Resources, Technology, tornado, Weather, Web Resources
Posted on
May 25th, 2013
by Mary Lord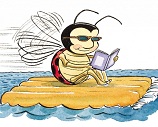 In this activity, students in grades 6 to 8 learn about the engineering design process and the physical principles of buoyancy by working together to build a boat out of straws and plastic wrap that can hold 25 pennies for at least 10 seconds before sinking.
Filed under: Class Activities, Grades 6-8, Grades 6-8, Grades K-5, Grades K-5, Lesson Plans | No Comments »
Tags: boats, buoyancy, flotation, forces, Marine engineering, ocean engineering, sailboat
Posted on
February 10th, 2011
by ASEE
Five Mad Science summer camps are being offered at the Science Museum of Virginia. These one-week, non-residential camps for students in grades 1-6 offer a daily combination of in-class discovery and exploration, outdoor games and physical activities and hands-on applications of the scientific principles presented. Campers create a variety of take-home projects and participate in snack-tivities while exploring how science affects the world around us. Dates: Varied, June 20-September 2, 2011. Costs: Range from $49 to $269.
Filed under: K-12 Outreach Programs | No Comments »
Tags: Fun & Games, Grades 1-6, Summer Camps & Programs (Students), Summer Programs (Students)
Posted on
January 9th, 2011
by axb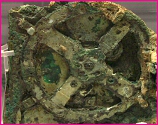 In 1901, a group of deep-sea divers discovered a Roman shipwreck near Antikythera, a small island off the southern coast of Greece. Among the treasures was a small rusted machine that once contained a sophisticated array of cogs and wheels. Now researchers believe they know the purpose of this mysterious device.
Filed under: K-12 Education News, Special Features | No Comments »
Tags: Engineering in History, History, LEGOS
Posted on
July 19th, 2010
by Jaimie Schock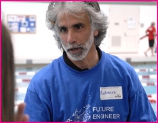 A simulated shipwreck tested students from four Boston-area schools, who, through the MIT Sea Grant/Sea Perch Program, built remotely operated underwater vehicles to check for leaks of hazardous cargo and salvage the wreck.
Filed under: Special Features | No Comments »
Tags: Building robots, Marine engineering, Robotics, U.S. Navy, Underwater Robot