Posted on
December 24th, 2015
by Mary Lord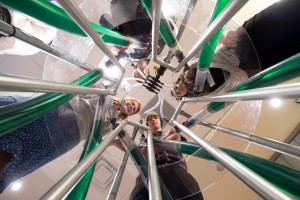 Start your high school students' New Year off right by helping them to Imagine Tomorrow! Washington State University is hosting a competition with a dozen different challenges and up to $100,000 in cash prizes. This will set them up not just for the entire year, but also for a lifetime of success!
Sponsored by Alaska Airlines and house in WSU's Voiland College of Engineering and Architecure, Imagine Tomorrow is a problem-solving competition for 9-12th graders in groups of 2-5 people. Students will seek new ways to address grand challenges that will lead to a more sustainable world through such things as facilitating the transition to alternative energy sources. They will research complex issues in four topic areas, then innovate technologies, designs, or plans to mobilize behavior. They forge connections in their communities and create positive change. "In this energy competition, as in life, solutions are limited only by imagination."
The competition is a ways in the future, but you can register and start preparing now. Only 200 teams can sign up!
Registration closes on April 1, 2016 (see the full calendar here). The actual competition takes place at Washington State University on May 20-22.
Filed under: Competitions and Contests
Tags: Alternative Energy, Competitions for Students, Contest, Design, Grades 9-12, Grand Challenges, Imagine Tomorrow, Washington State University