Posted on
February 28th, 2011
by ASEE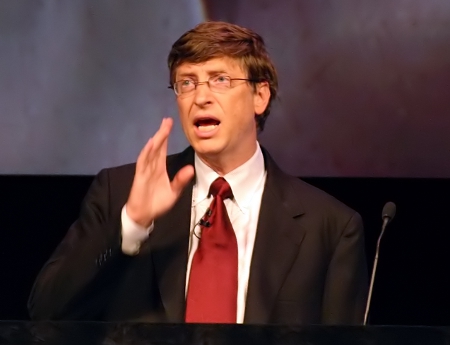 Bill Gates says the nation isn't getting its money's worth in education, and it's time to "raise performance without spending a lot more."
In an essay published in the February 28 Washington Post, the Microsoft founder says excellent teaching is the single most important variable in student achievement. Yet he notes that "we do very little" to measure, develop, and reward it.
The Gates Foundation, which he chairs with his wife, Melinda, is currently working with nearly 3,000 teachers in seven urban school districts to develop fair and reliable measures of teacher effectiveness that are tied to gains in student achievement, he writes.
He faults two assumptions that have led to rising education costs: that reducing class size will boost student achievement, and that teachers must be rewarded on the basis of seniority.
Gates offers one approach to improving K-12 teaching without spending more: Identify the top 25 percent of teachers, and pay them extra to take on more students. "The rest of the savings could go toward improving teacher support and evaluation systems, to help more teachers become great."
Filed under: K-12 Education News
Tags: Corporations, Education Policy, Research on Learning, Teacher Training, Teachers