Posted on
June 7th, 2010
by Jaimie Schock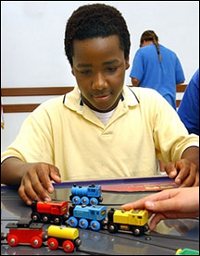 The Association of Science-Technology Centers (ASTC) hosts a searchable database of more than 400 science and technology centers and museums in 43 countries worldwide.  The search engine can narrow the search by country, state, and keywords.
ASTC is an organization of science centers and museums dedicated to furthering public engagement with science among increasingly diverse audiences. ASTC encourages excellence and innovation in informal science learning by serving and linking its members worldwide and advancing their common goals.  Through strategic alliances and global partnerships, ASTC also supports science centers and museums in proactively addressing critical societal issues, locally and globally, where understanding of and engagement with science are essential.
Members of ASTC include not only science centers and museums, but also nature centers, aquariums, planetariums, zoos, botanical gardens, and natural history and children's museums, as well as companies, consultants, and other organizations that share an interest in informal science education.
Filed under: Web Resources
Tags: Internet Resources, Museums, Web Resources