Posted on
November 15th, 2010
by ASEE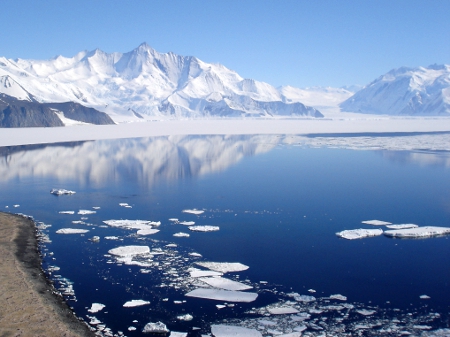 Katey Shirey, a physics teacher at Washington-Lee High School in Arlington, Va., is heading to the South Pole as part of a University of Wisconsin experiment called IceCube, hailed as the biggest research project ever conducted on Antarctica.
Shirey will spend a month working on an experiment investigating the production of cosmic rays and tiny, elusive particles known as neutrinos, the Washington Post reports.
She will be the fifth high school teacher to participate in the IceCube experiment. The idea is simple: recruit teachers who can share their experiences with hundreds of students and educators across the country, via lectures, blogs, conferences, and informal conversations.
Teachers stay at a military base with scientists and research personnel. In addition to their own research, they get time to perform experiments suggested by their students. Shirey's 11th grade physics students competed to create the best solar oven for her to use in heating a frozen pizza bagel with the sun's rays.
Filed under: K-12 Education News
Tags: Experiments, Physics, Programs for Teachers