Posted on
August 2nd, 2010
by ASEE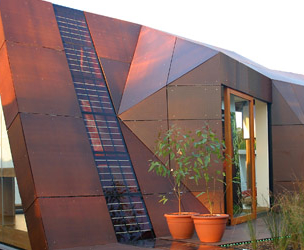 Dates: May 14, 2010–January 9, 2011. Location: Cooper-Hewitt National Design Museum, New York City and online.
Why Design Now?
Inspire the inventors,  innovators, and designers in your class with a look at the beautiful creations featured in the Why Design Now exhibit at New York City's Cooper-Hewitt, National Design Museum — in person or online.
Why Design Now? is the fourth installation in the National Design Triennial exhibition series launched by Cooper-Hewitt in 2000. The Triennial provides a sample of contemporary innovation, looking at what progressive designers, engineers, entrepreneurs, and citizens are doing in diverse fields and at different scales around the world. Included are practical solutions already in use as well as experimental ideas designed to inspire further research. A few projects will provoke controversy, but each one — from a soil-powered table lamp to a post-petroleum urban utopia — celebrates the transformative power of design.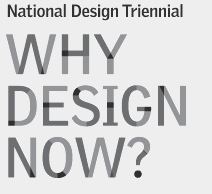 Why design now? Designers around the world are answering this question by creating products, prototypes, buildings, landscapes, messages, and more that address social and environmental challenges. How can we power the world with clean energy? How can we move people and products safely and efficiently? How can we shelter communities in sustainable environments? How can we close the loop of materials extraction and disposal? How can we enable people around the globe to generate and share wealth? How can we improve the quality of life for all people through health-care innovations? How can we communicate ideas effectively and creatively? How can we discover beauty and wisdom in simple forms that use minimal resources? Collectively, designers are seeking to enhance human health, prosperity, and comfort while diminishing the conflicts between people and the global ecosystems we inhabit.
Teachers, remember to take advantage of the museum's Educator Resource Center for lesson plans, videos, discussions, and links.
Image credit: Dye solar-cell PV window, sample panel. Marc Thomas (American, b. 1958) and Sylvia Tulloch (Australian, b. 1953), Dyesol Inc. United States, 2009–10. Titanium dioxide, electrolyte, dye, catalyst, glass.
Filed under: For Teachers, Grades 6-8, Grades 9-12, Grades K-5, K-12 Outreach Programs, Web Resources
Tags: Cooper Hewitt Museum, Design, Museums, Smithsonian Institution