Posted on
June 23rd, 2010
by ASEE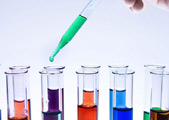 Dates: June-July 2010, Saturdays (see schedule below). Location: Koshland Science Museum, 500 5th Street NW, Washington, DC 20001-2736. Time: 12:00 PM to 4:00 PM. Admission (to museum): Adults: $5.00; Students, Children, and Seniors: $3.00.  Contact: (800) 624-6242.
Experience hands-on science activities at the National Academies of Sciences' Koshland Science Museum in Washington, DC.
Would you like to:
Learn why some light bulbs are more efficient than others?
Make hydrogen, use it to run a model car, and investigate how hydrogen can be used as an every day fuel?
Get infected with an imaginary disease and explore how immunization, antibiotics, and public health measures are used to prevent the spread of infectious diseases?
Then come to the Koshland, where these hands-on activities give visitors a chance to explore science topics while conducting simple, short experiments. Museum docents guide visitors through the activities.
The activities are offered 12:30 pm to 4:30 pm on most Saturdays and Sundays. Please call ahead to 202-334-1201 to check on availability,  timing, and to  find out what activity will be offered during your visit.
Dates:
Saturday, June 26, 2010
Saturday, July 3, 2010
Saturday, July 10, 2010
Saturday, July 17, 2010
Saturday, July 24, 2010
Please see the Website for more, and updated, information.
Filed under: K-12 Outreach Programs
Tags: Family events, Programs for Families, Summer Camps & Programs (Students), Summer Programs (Students), Summer Programs (Teachers)