Posted on
September 11th, 2010
by ASEE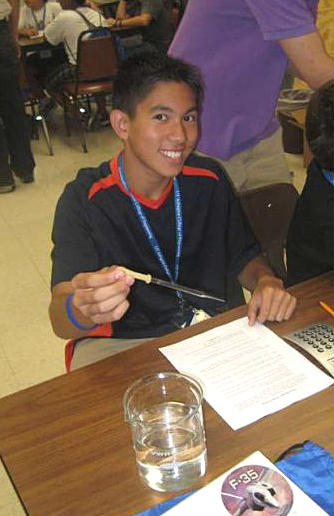 Location: Nedderman Hall, University of Texas at Arlington campus. Level: Students in grades 2-12. Dates: Sept. 18; Nov. 20; Apr. 16, 2011.
Engineering Saturdays at UT- Arlington
Sept. 18, 2010;  Nov. 20, 2010, April 16, 2011.
This outreach program showcases hands-on engineering fun and provide flexibility for a family with different ages to all find interesting things to do.
Activities for all ages
Multiple choices
Come for all or part of the day
Engineering Saturdays offers activities within multiple modules module of the day's schedule. Each module will be targeted to certain age levels: 9th – 12th; 6th – 8th; 3rd – 5th; and 2nd grade. Each child must be accompanied at all times by a responsible adult guardian, age 18 or older.
Registration Instructions
Download and complete the registration forms online
Please Check the UTA Engineering Saturdays Website for complete and updated information
Filed under: Grades 6-8, Grades 9-12, Grades K-5, K-12 Outreach Programs
Tags: Family events, Grade 2, Grades 3-5, Grades 6-8, Grades 9-12, Weekend programs