Posted on
September 6th, 2010
by ASEE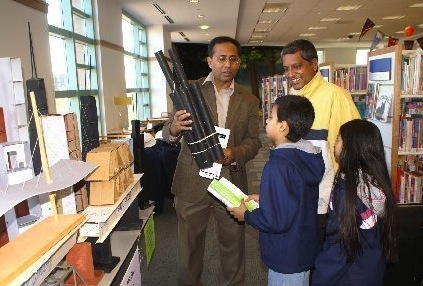 Date and Time: Saturday, Oct. 16, 2010, 12 Noon – 4 p.m.. Location: Des Plaines Public Library, 1501 Ellinwood Street, Des Plaines IL.. Level: Focused on students in grades 3-8, but all welcome. Cost: Free.
Engineering at the Family Science Expo
As part of its annual Family Science Expo, Des Plaines Public Library will sponsor a day of engineering exploration featuring members of the Chicagoland engineering community on Sat., October 16, 2010 (12:00 Noon – 4:00 p.m.)
The Expo will feature interactive displays and fun educational presentations, designed to enhance children's interest in engineering, math, and science.
The target audience is students in grades 3-8, though high school students and parents will come away with and appreciation and understanding of engineering.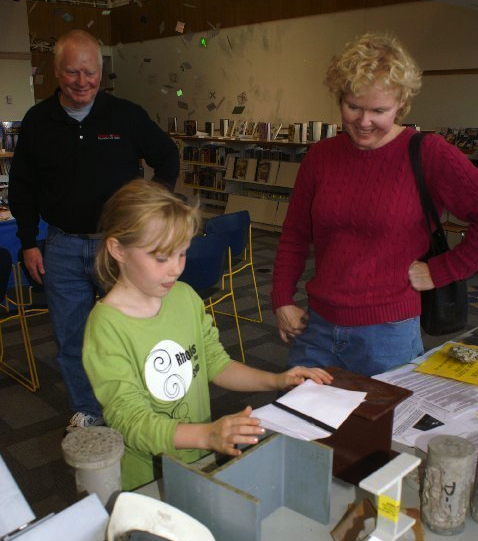 Structural engineers Bob Johnson, Chas Hague, and others will introduce budding young engineers to the SEAOI (Structural Engineers Association of Illinois – www.seaoi.org) exhibit. Mr. Johnson's structural engineering models and 'toys' provide an enriching hands-on practical application of structural engineering principles. Expect a lively exchange between Johnson and the students as he delves into engineering principles, explaining how Chicago skyscrapers stand tall and firm.
The Destination ImagiNation (DI) booth will provide information about its program and offer participants an Instant Challenge. From mechanical engineering to structural engineering and more, DI integrates science with fine arts along with plenty of fun. See the preview sheet for a sneak peak at this year's Challenges and get ready to present your team's solution at the upcoming DI March tournaments.
Filed under: K-12 Outreach Programs
Tags: Civil Engineering, Family events, Structural Engineering, Weekend programs