Posted on
November 2nd, 2015
by Jaimie Schock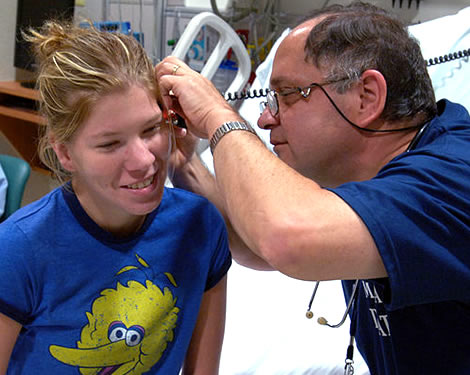 CLICK HERE for the 2016 Winners
Deadline: February 1, 2016 at 6 p.m. EST
Level: Boys and girls in grades 3-12
"Responsible ENgineering " is the theme for the National Academy of Engineering's 2016 EngineerGirl! Essay Contest. Students in grades 3 to 12 are asked to imagine they are engineers working on a promising new technology. They then write about the challenges  this new technology might present to at least one of the four main areas of responsibility in engineering's code of ethics:
Safety
Health
Well-being, and
Environmental sustainability
Prizes range from $100 to $500.
The contest is open to individual girls and boys in the following three competition categories :
Elementary School Students (grades 3-5); Essays must be 400 to 700 words.
Middle School Students in (grades 6-8); Essays must be 600 to 1,100 words.
High School Students (grades 9-12); Essays must be 1,000 to 1,500 words.
How to Enter
Write an essay which addresses the requirements in the contest description. Essays should be written clearly. They may be shorter than, but should not exceed, the word limit. Submit the essay through the Online Submission Form on the EngineerGirl! website, and include all required information.
Entries must be received by 6:00 p.m. (EST) on February 1, 2017. Click HERE for the 2016 contest rules.
What are the Awards?
All winning entries will be published on the EngineerGirl! website. (Please review the publication agreement before you submit your essay.) In addition, all winners will receive the prizes listed below:
First-place winners will be awarded $500.
Second-place entries will be awarded $250.
Third-place entries will be awarded $100.
Honorable Mention entries will not receive a cash reward but will be published on the EngineerGirl! website.
Additional Rules
Essays will be judged on the basis of design content, research, expression, and originality. You may wish to preview the 2013 Contest Scorecord.
All essays must be the original work of the author submitting the entry and must not have been published anywhere else.
A contestant may enter only one essay.
All entries will be read by a panel of judges, whose selections will be final.
For more information and to apply, click here.
updated June 5, 2016
Filed under: Competitions and Contests, Grades 6-8, Grades 9-12, Grades K-5, K-12 Outreach Programs
Tags: Competition, Competitions for Students, Contest, Contests, EngineerGirl, Essay Competition, Essay Contest, National Academy of Engineering, Programs for Girls, Programs for Students