Posted on
January 31st, 2011
by axb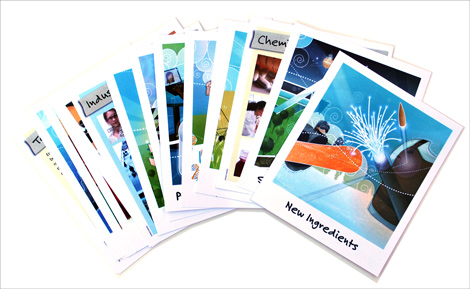 This week's contest is now closed – stay tuned for next week!
Good news, teachers: in honor of National Engineers Week, eGFI will be giving away free packs of colorful, laminated eGFI cards for your classroom!
And because we love engineering so much, we're extending the celebration all month and will be giving away one pack of our popular cards every week in February, 2011.
Here's how it works: at the beginning of each week we'll make a post just like this one, featuring a weekly question related to teaching engineering. All you have to do is answer the question in the comments below, and you will be automatically signed up for the drawing.
One entry per person per week please, and be sure to enter a valid email address. Each week's winner will be chosen at random to receive one free pack of eGFI learning cards. Winners will be contacted shortly after the giveaway closes at 11:59pm EST the following Sunday.
And now, onto this week's question:
What subjects and/or concepts would you most like to see covered in our lesson plans and class activities?
Write your answers and suggestions in the comments before 11:59pm EST Sunday, February 6 2011 to be automatically entered into our giveaway.
Good luck!
Filed under: For Teachers, K-12 Education News, K-12 Outreach Programs
Tags: Giveaways, Sweepstakes