Posted on
January 4th, 2010
by ASEE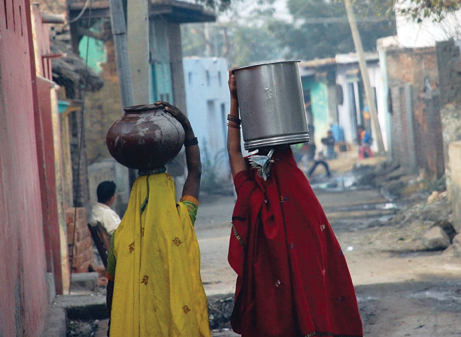 A growing number of engineering students are tapping into clean water projects, some through campus chapters of Engineers Without Borders. As a nonprofit humanitarian organization EWB, works with developing communities to improve quality of life through sustainable engineering projects.
In summer 2007, four civil engineering students from the University of Dayton visited the tiny village of Barombi in Cameroon. They were just tourists for the day, on a break from service work in the nearby city of Kumba. But that all changed when the chief there told them that villagers were becoming ill and dying because the lake they depended on for drinking water was contaminated. Cleaner water was available from a stream half a mile outside the village, he said, but reaching it involved an uphill trek through thick jungle. That's when Justin Forzano had a brainstorm. "If a system can flow by gravity, you don't have to worry about power," explains Forzano, a junior at UD at the time. He and the other students proposed to build a pipeline that would allow the stream water to flow downhill into the village. They were careful not to make any promises to the chief but hoped to return the next summer to follow through with their plan.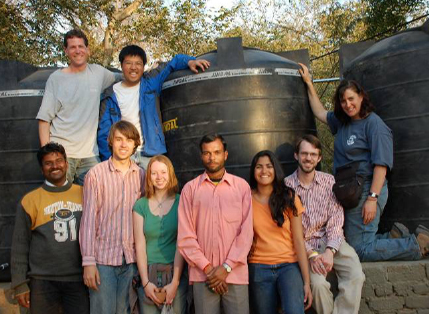 Of course, you don't have to stumble into an African village in trouble to find an opportunity to make a difference. A growing number of engineering students tap into safe-water projects through campus chapters of Engineers Without Borders USA, a nonprofit humanitarian organization that works with developing communities worldwide to improve quality of life through sustainable engineering projects. Students from the University of Hartford EWB chapter, for example, have made three trips to the Indian village of Abheypur to install a solar-powered pump in the town's main well to bring clean water to residents. And four teams of students from the EWB chapter at Valparaiso University have worked to create a windmill-powered water system in Nakor, Ken-ya. The system has substantially reduced the rate of waterborne illnesses among villagers and provided irrigation for their crops.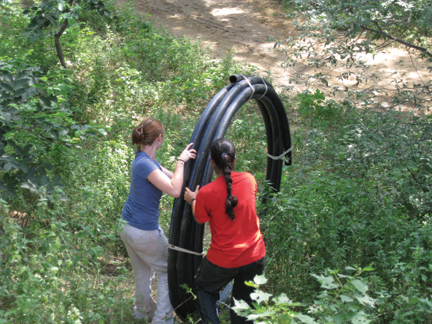 After returning to the United States, the UD students worked to make the Barombi pipeline a reality. They raised $15,000 for supplies and successfully lobbied the civil engineering department to create an independent study class that would allow them to get credit for the project. In summer 2008, two more students joined the original four in Cameroon to work alongside villagers and local professionals to build the pipe, a spigot for communal access, and simple filtration systems in each villager's home. Plenty of naysayers questioned the students' ability to get the project up and running in such a short time, recalls UD graduate Hayley Ryckman. But any lingering doubt was washed away the day they turned the water on, she says. "It opened our minds to what we're capable of doing after we graduate."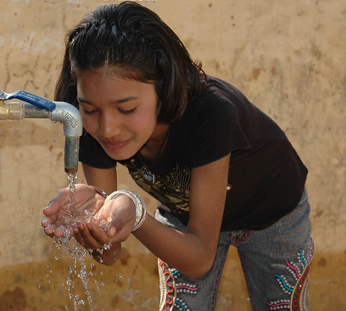 Read this article as it appeared in eGFI magazine (pps. 40-41).
Filed under: Special Features
Tags: Clean Water, Engineers Without Borders, Feature Story, Irrigation