Posted on
February 6th, 2011
by Jaimie Schock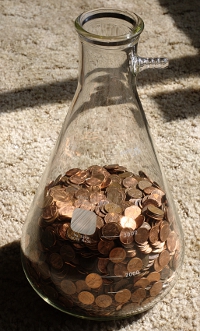 Pinched state coffers are prompting elected officials nationwide to rethink how their states spend money on education.
Some, including Idaho, contemplate increases in class size, says Education Week. Indiana has proposed allowing college-ready high school juniors to graduate early—with $3,500 to cover tuition during what would have been their senior year—while New York seeks to replace some funding streams with competitive grants.
No matter what, schools districts will have to do more with less.
Filed under: K-12 Education News