Posted on
October 29th, 2015
by Mary Lord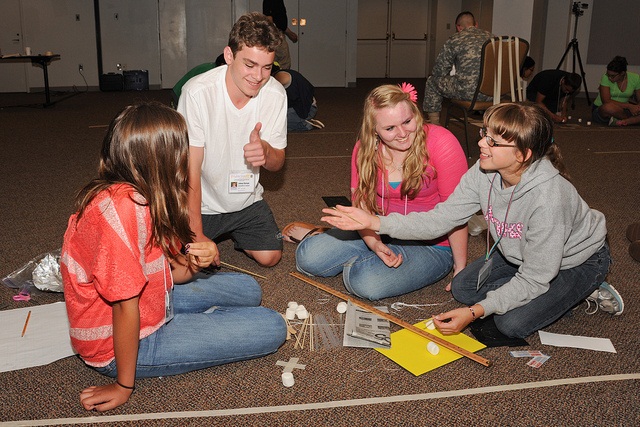 Registration is now open for eCYBERMISSION, a free, web-based science, technology, engineering, and math competition for students in 6th through 9th grade sponsored by the U.S. Army and administered by the National Science Teachers Association (NSTA). The decade-old competition is aligned with the Next Generation Science Standards and seeks to foster student innovation, creativity, and interest in pursuing STEM majors and careers.
Registration closes December 17, 2015, with submissions due February 29, 2016.
This year's Mission Challenges include:
Alternative Sources of Energy
Environment
Food, Health & Fitness
Forces & Motion
National Security & Safety
Robotics
Technology
Past winning projects have included an electricity-free device to prevent basement flooding even during power outages, a simple way to purify water using a common plant in the developing world, and concussion-reducing sports helmets.
eCYBERMISSION offers several resources to support students and teachers throughout the competition. Guided by an adult Team Advisor, students form teams of three to four and identify a problem in their community they are interested in studying. Volunteer "CyberGuides" interact with participants through various outlets, such as online discussion forums, team chat rooms, and interactive webinars.  Other resources include Mission Folder tips, supplemental worksheets, interactive webinars, CyberGuide chats, and an active social media network.
Students on winning teams can receive up to $9,000 in U.S. EE Savings Bonds. Regional first place winning teams also receive an expenses-paid trip to the week-long National Judging and Educational Event in the Washington, D.C., ares, where they will present their projects and compete for the national title in each grade. More than 88,000 students have participated in the eCYBERMISSION competition since its inception in 2002, with over $10 million awarded in U.S. EE Savings Bonds.
Interested in encouraging students to pursue STEM majors and careers? Volunteer to be a CyberGuide, Ambassador, Student Virtual Judge, or Virtual Judge!
See the FAQ or click HERE for the 2015 rules. Watch a short YouTube promotional video about the competition.
Filed under: Competitions and Contests, K-12 Outreach Programs, Special Features
Tags: Competitions for Students, Contest, eCYBERMISSION, Mentoring, middle school, Problem Solving, Programs for Students, STEM