Posted on
September 23rd, 2015
by Mary Lord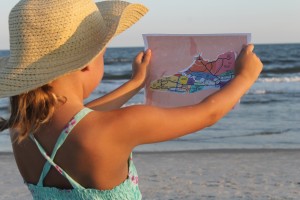 Image: 2013 Earth Science Week photography contest winning entry by Libby Hinchliff.
A heron stalking fish in a local stream. A beach rehabilitation team planting grass by the seashore.
These images are among the 2014 finalists in the American Geosciences Institute's Earth Science Week photography and visual arts contests.
Open to individuals of any age, including students in public, private, or charter school, the photography contest's theme for this year is "Earth Systems Interacting." Entries must be original, authentic, unpublished photographs – including on Facebook – that capture at least one Earth system (land, air, water, biosphere) affecting another Earth system in your community.
Winners will receive a cash prize of $300 and a copy of AGI's "The Geoscience Handbook." In addition, the names of winners and finalists along with their entries will be posted on the Earth Science Week website and included in the Earth Science World Image Bank.
Click HERE for the "Earth Systems Interacting" photo contest entry form.
The visual arts contest is open to children in grades K-5. Click HERE for the "Picturing Earth Systems" entry form.
AGI, a nonprofit professional organization that represents more than 250,000 geologists, geophysicists, and other Earth scientists, also sponsors an essay contest for students in grades 6-9. Click HERE for the "Earth Science Visualization Today" entry form.
Deadline for all Earth Science Week contests is October 16, 2015
Earth Science Week 2015 Essay Contest
American Geosciences Institute
4220 King Street
Alexandria, VA 22302-1502
Email: info@earthsciweek.org
Filed under: Competitions and Contests, K-12 Outreach Programs, Web Resources
Tags: Competitions for Students, Contest, Earth Science Week 2015, environment, Environmental Engineering, Essay Contest, Geology, geoscience, nature, photography contest, visual arts contest, Weather