Posted on
April 2nd, 2012
by Mary Lord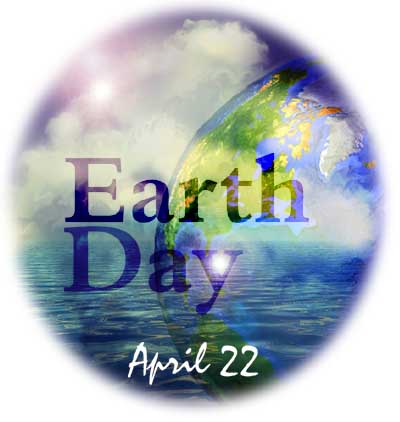 On April 22, more than a billion people around the world will celebrate Earth Day 2012 by mobilizing to raise  awareness about environmental issues and sustainability.
The annual rallies, concerts, tree-planting efforts and other events mark what many consider the birth of the U.S. environmental movement in 1970. At the time, the nation was rocked by student antiwar protests. Earth Day founder Gaylord Nelson, then a U.S. Senator from Wisconsin, had seen the devastating effects of a massive 1969 oil spill in Santa Barbara, Calif., and realized that fusing the protesters' energy with an emerging public consciousness about air and water pollution could put environmental protection into the national political debate.
Some 20 million people took to the streets and parks that first Earth Day. For 2012, Earth Day Network, the world's largest environmental advocacy group, hopes to get 1 billion people worldwide reusing water bottles, organizing events, and performing myriad  "Acts of Green." Already, nearly 815 million people have taken the pledge. Check out Earth Day Network's Green Schools environmental education campaign, educators' network, and education pages.
Seek inspiration for your classroom? Check out NASA's dazzling Views of Earth images of our planet. Former mechanical engineer Mike Wierusz has created a yearlong Sustainable Engineering and Design course–one of the first in the country to focus purely on sustainable engineering and design. His students are tackling two real-world projects: turning a cargo trailer into a mobile green learning lab and conducting a sustainability assessment of a local industrial park.
Filed under: Special Features, Web Resources
Tags: Actos of Green, April 22, Earth Day, Earth Day 2012, Environmental Engineering, environmental protection, Environmental science, Pollution, Sustainability