Posted on
November 27th, 2013
by Mary Lord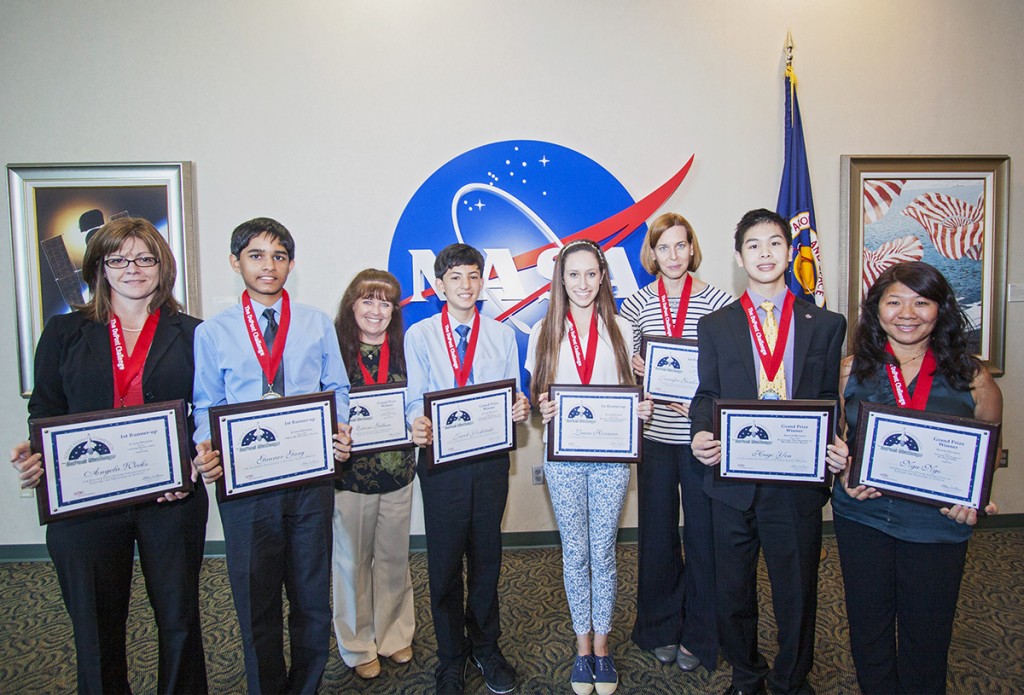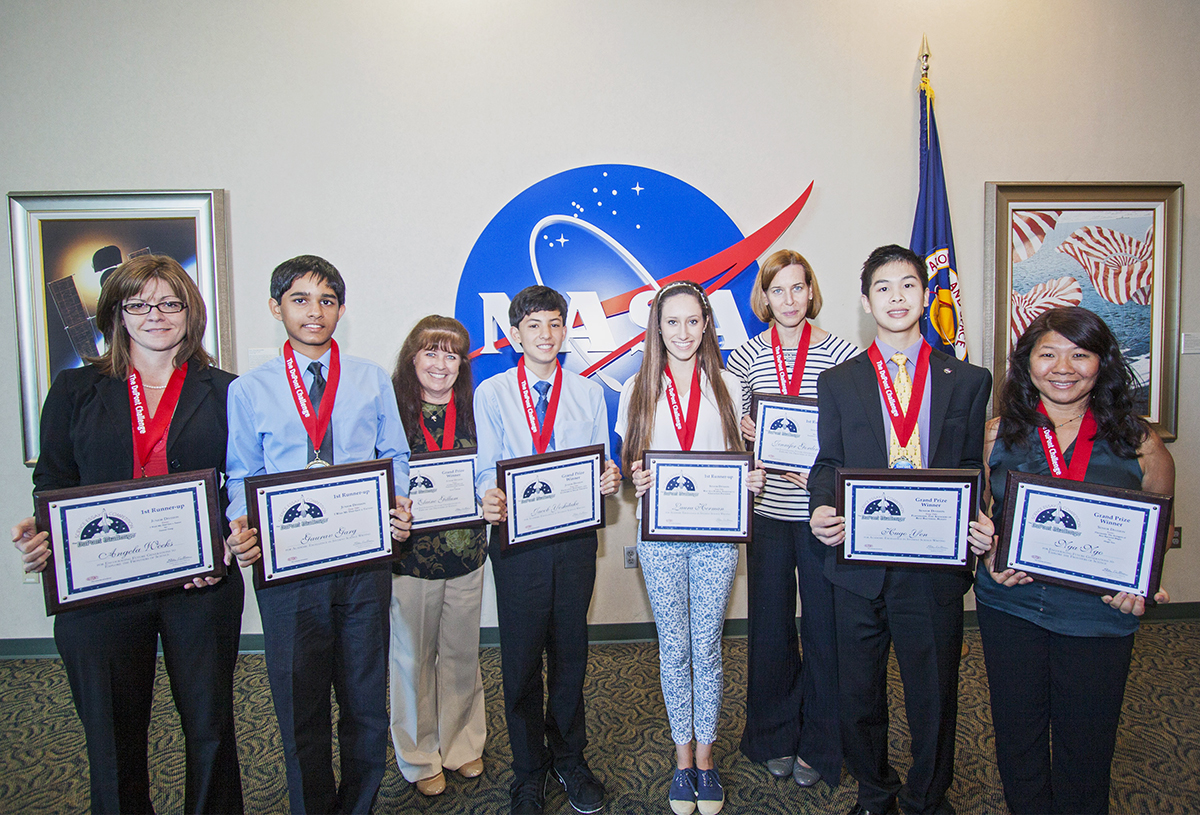 The DuPont Challenge is one of the country's oldest and most prestigious essay competitions for students in grades 7-12. It focuses on scientific and technological developments that create solutions to pressing global challenges.
Winners – like the 2013 group in the photo – as well as their sponsoring teachers and parents receive more than $100,000 in awards, including an expenses-paid trip to a Walt Disney World  and a VIP tour and luncheon at NASA's Kennedy Space Center.
Essays of 700 to 1,000 words may be submitted from Nov. 15, 2013 through Jan. 31, 2014 in the following four categories:
Together, we can FEED the world
Together, we can build a secure ENERGY future
Together, we can PROTECT people and the environment.
Together, we can be INNOVATIVE anywhere.
Click to see the rules of the contest.
A Dupont Challenge award-winning N.J. teacher offers some tips for writing a successful essay:
[youtube]http://www.youtube.com/watch?feature=player_embedded&v=zQVNIguMk84[/youtube]
Filed under: Competitions and Contests, K-12 Outreach Programs, Special Features
Tags: competition for teachers, Competitions for Students, Contest, Dupont Challenge, Essay Contest, Resources for Teachers, STEM competition