Posted on
November 2nd, 2009
by ASEE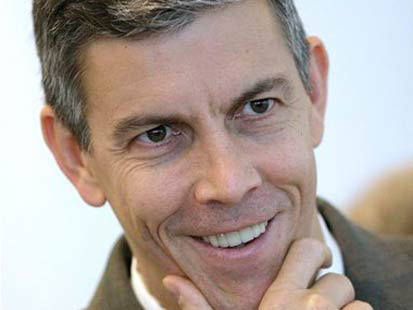 Saying "we have to improve the pipeline" of STEM professionals, Education Secretary Arne Duncan has issued a call for "more qualified teachers, more passionate teachers" in the STEM subjects.
More STEM graduates need to be drawn into the schools, Duncan recently told the President's Council of Advisors on Science and Technology (PCAST). "We need teachers who have a deep content knowledge of the STEM fields."
Duncan noted that just 23 percent of college students elect to major in science, technology, engineering and math (STEM) subjects. Of those, only 40 percent receive a STEM degree, he said. (See video)
Duncan spoke to PCAST a day after calling for an overhaul of teacher preparation and saying the nation's teachers' colleges now do a mediocre job and require "revolutionary change."
Read more news.
Filed under: K-12 Education News