Posted on
September 13th, 2010
by Jaimie Schock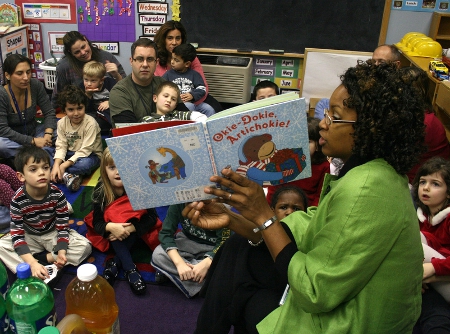 There are 6.5 million teachers in the United States, but only 9 percent of them are black. And, a mere two percent of them are black males, according to the Pittsburgh Tribune-Review. Yet, in many urban areas, black students are, far and away, the single largest cohort. In Pittsburgh, for instance, 56 percent of its 26,100 students are African-American. But only 15 percent of Pittsburgh teachers are.
Does this matter? Some educators emphatically say it does. "It's not that white teachers can't teach black students and black students can't learn from white teachers. We just know that people learn better from people who are like them and can relate to their experiences," Larry E. Davis, director of the University of Pittsburgh's Center on Race and Social Problems, told the paper. In other words, minority students can get an extra boost from teachers with whom they share a similar background. "It's always great to see role models who are identical to one's self in any environment," Kimetta Hairston, director of the Pennsylvania chapter of the National Association for Multicultural Education, told the Tribune-Review.
So, why aren't more black college graduates opting to teach? Probably because of the profession's traditionally low pay, the paper suggests. When it comes to starting salaries, it notes, budget analysts and insurance claims adjusters earn much more than teachers.
Filed under: K-12 Education News
Tags: African-American Students, African-American Teachers, Education Policy, Minority Group Teachers, Public Policy, Research on Learning