Posted on
September 30th, 2009
by axb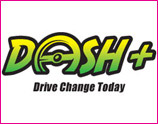 *Update: You can now vote for your favorite of 3 finalist teams online:
EDV Technologies from Dos Pueblos Senior High School in Santa Barbara, CA, consisting of mentor Kevin Schantz, and students Jake Moghtader, 16; Nikhil Shinday, 15; and Kelvin Noronha, 15. Team EDV, which stands for El Diseño Verde, incorporates technology that continuously calculates maximum fuel economy based on previous performance of other vehicles on similar road conditions.  The dashboard alerts the driver of environmental impact and awards GreenPoints, creating an eco-friendly competition.
Harker Innovation Team from The Harker School in San Jose, CA, consisting of mentor Anthony Silk, and students Wilbur Yang, 16; Christine Chien, 17; Isaac Madan, 17; Vishesh Gupta, 16; and Prag Batra, 15. The Harker Innovation Team proposed a tree-shaped speedometer, called eHEART, to track the driver's environmental progress by calculating statistics such as added expenses from driving quickly and greater savings from regenerative breaking.
DASH Tech from The Henry Ford Academy in Dearborn, MI, consisting of mentor Paula Gangopadhyay, and students Gabrielle Burgess-Smith, 15; Emilio Feliciano,18; Abdul Hamka, 16; Dylan Huskey, 16; and Darius Wilbert, 17. DASH Tech's plan includes a feature that allows the driver to create a customizable 3D avatar that turns eco-friendly driving into a competition with friends and communicates how the driver's behavior impacts fuel economy and the environment.
View all three teams submissions at http://fuelourfuturenow.com/contest. Vote once a day, every day until May 31st!
DASH+ is an innovative, hands-on contest which challenges teams to design, describe, and pitch the next generation of automotive dashboards that supports behavior change to help drivers maximize fuel efficiency and reduce environmental impact. The winning team will make their mark in the automotive industry by inventing a new way to think about transportation and eco-driving behaviors by collaborating with fellow students and putting their STEM skills to the test.
As a grand prize, the team has the chance to travel to the Motor City for a VIP experience where they can pitch their ideas to representatives from the automotive industry and obtain feedback; receive valuable mentoring from experts in the field; see the Progressive Automotive X PRIZE vehicles and meet the competing teams; and learn more about college programs and career possibilities.
The launch of DASH+ is October 19, when teams of high school students can officially register to compete online
Filed under: Grades 9-12, K-12 Outreach Programs