Posted on
August 10th, 2010
by ASEE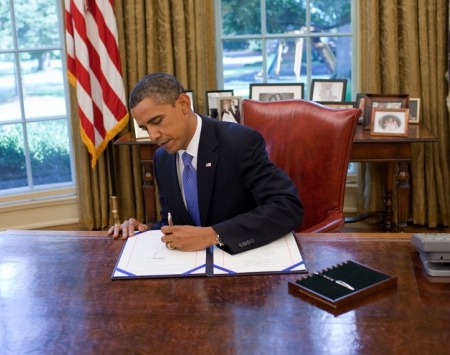 The House of Representatives on Tuesday, Aug. 10 approved a $26.1-billion package of state aid that would help keep nearly 140,000 teachers nationwide on the job and continue extra funding to provide healthcare services to low-income households during the recession.
The final vote was 247-161, largely along party lines, the Los Angeles Times reported. The legislation headed to President Obama, who signed it into law. According to Education Week, the measure will provide $10 billion in aid to states and school districts to avert educator layoffs and hire new staff members. The measure will also provide $16 billion in Medicaid funding to states. That has an indirect benefit for schools, because states would likely have had to make additional cuts—including to education—if the money for Medicaid had not been forthcoming.
House Speaker Nancy Pelosi had called lawmakers back from their August recess to vote on the bill after it advanced from the Senate last week.
Filed under: K-12 Education News
Tags: Public Policy