Posted on
November 29th, 2010
by ASEE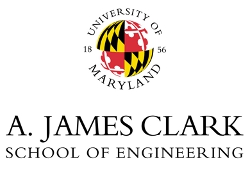 Date: Feb. 26, 2011. Location:  Adele H. Stamp Student Union, UMD, College Park, MD. Level: Girls in grades 11 and 12.
The Women in Engineering Program at the University of Maryland will hold the 2011 DREAM Conference for girls in grades 11 and 12 on February 26, 2011, welcoming  over 300 participants to the University of Maryland campus for a series of workshops, forums, demonstrations and discussions to ignite interest in engineering.
Our mission is to recruit, retain, and advance women in engineering and this conference provides a forum to reach out to students and share the wonderful innovations, applications and opportunities engineering has to offer.
Special Note: WIE DREAM Conference participants that apply and are accepted to the University of Maryland's A. James Clark School of Engineering are eligible to apply for a DREAM Scholarship valued at up to $2,500!
Location: Adele H. Stamp Student Union, UMD, College Park, MD
Date: February 26, 2011
Time: 8:30 AM – 5:00 PM
Age Group: Rising 11th and 12th graders
For more, and updated information, please check the Website
Contact Information: Bria McElroy, bmcelroy@umd.edu, 301-405-3283
Filed under: Grades 9-12, K-12 Outreach Programs
Tags: Conference, Conferences and Meetings, Grades 11 and 12, Programs for Girls, Women in Engineering